Check Out the Latest Homes for Sale in Merion Station
Merion Market Trends
Merion market trends indicate a decrease of $24 (9%) in the average price per square foot over the past 6 months. The median sales price over that same period fell from $742,450 to $592,500. The average time on market for properties in Merion is 72 days and buyers can expect to pay 98% of the seller's asking price.
Merion Station, PA Community Guide for Buyers and Sellers
Located in Montgomery County, Merion is an unincorporated community in Lower Merion Township. This community is located contiguous to Philadelphia and is also bordered by Wynnewood,Narberth, and Bala Cynwyd. This community has a history dating all the way back to 1695 , which is when the Merion Meeting House was built at the present intersection of Montgomery Avenue and Meetinghouse Lane by Welsh settlers. Today, this community is a desirable place to live because it's easy to live, work and play here. Continue reading to learn more.
Living in Merion Station
There are plenty of reasons why people love living in Merion Station, which is sometimes referred to as Merion for short.For one, the community is renowned for being the home of the world-renowned Barnes Foundation, an important art collection of Impressionist and Post-Impressionist paintings that were amassed by drug entrepreneur Albert C. Barnes. Meanwhile, the history buffs in the family will appreciate that there are a number of local attractions listed on the National Register of Historic Places, including the General Wayne Inn and Merion Friends Meeting House. The community is also home to the Merion Civic Organization, which was organized in 1913. This association has led many important movements in the community, including advocating for paving, better lighting, cast-iron street signs, better fire and police protection, and planned tree-planting. Have a shopping acionado in the family? This community's main commercial areas include Montgomery Avenue as well as the Merion-Cynwyd Commercial district. Here, residents will find everything from restaurants to gift shops, clothing stores to local landmarks.
Other local attractions in Merion Station include:
The Arboretum of the Barnes Foundation
Barnes Foundation
Merion Golf Club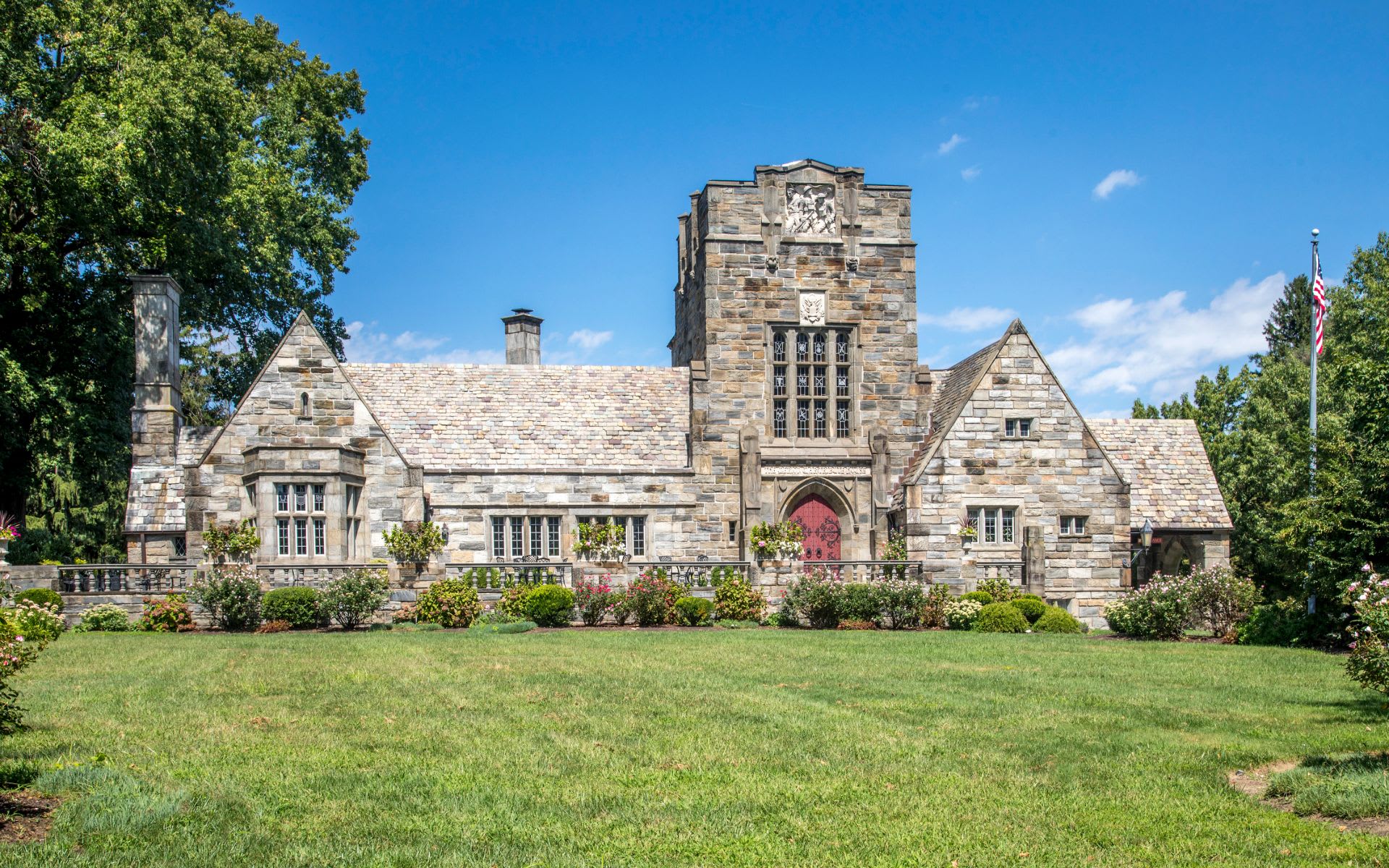 Education in Merion Station
There are a number of private and public schools that serve school-age children living in this community. On the public side, students living here will attend such high-achieving schools as Merion Elementary. Private schools in the area include Merion Mercy Academy, Waldron Mercy Academy and others. Meanwhile, Saint Joseph's University is located right on the community's border.
I'll Help You Buy Your Next Merion Station Home
If this sounds like the kind of community you've been searching for, please don't hesitate to contact me, Robin Gordon, today. I'd be happy to assist you by answering any questions you might have as well as telling you all about available Merion Station listings for sale.
List Your Current Merion Station Property Now!
And please contact me as well if you're ready to list your current home on the local housing market. I'd be happy to assist you by answering any questions you might have as well as providing you with some valuable home selling resources.
Schools Near Merion
The following schools are within or nearby Merion, Pennsylvania. The rating and statistics can serve as a starting point to make baseline comparisons on the right schools for your family.
Elementary Schools
Public
Grades K-5
Enrollment 610
Public
Grades K-5
Enrollment 548
Public
Penn Valley School
Grades K-5
Enrollment 666
Grades K-5
Enrollment 484
Grades K-8
Enrollment 620
Middle Schools
Grades 6-8
Enrollment 911
Grades 6-8
Enrollment 1016
Grades K-8
Enrollment 620
High Schools
Grades 9-12
Enrollment 1434
Grades 9-12
Enrollment 483
Merion Station Demographics
Stay Up to Date
Stay informed on the latest in Merion Station real estate.