November is World Vegan Month!🍴
Savoring Plant-Based Delights: Top 5 Vegan Restaurants on the Main Line of Philadelphia
Are you ready to embark on a delectable culinary journey through the Main Line of Philadelphia? If you're a vegan or simply someone who appreciates the flavors of plant-based cuisine, you're in for a treat. The Main Line boasts an array of remarkable vegan restaurants that cater to diverse tastes. Join us as we explore the the Robin Gordon Group's FAVORITE restaurants that are sure to satisfy your cravings for delicious and cruelty-free food.
1. Lentil & Co.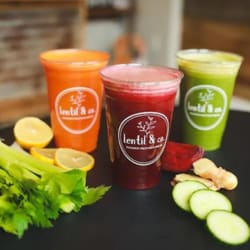 Photo Credit: Lentil & Co
Once upon a time, two health-conscious friends opened a quick serve restaurant with a unique vision ... to offer healthy, delicious options for people on the go. Tired of limited choices with traditional fast-food, they aimed to create a place where taste and convenience meet nutrition. With 30+ years of industry experience, they embarked on a new concept, not just offering healthy alternatives, but also educating customers about ingredients and promoting healthier lifestyles. Months of research and recipe reinvention led to a menu featuring Lentil Bowls, Gourmet Salads with custom dressings, and Fresh Pressed Organic Juices. Their passion and determination fueled their dream as they poured their hearts into the project. Their ultimate goal is to become a beloved fixture in the community, welcoming guests from near and far to enjoy nourishing, delicious food with a side of great conversation! Join us on this journey as we, Alia and Leanne, best of friends and proud founders of lentil & co., create a vibrant community together!
Location:
44 Rittenhouse Pl, Ardmore, PA 19003
2. Terrain Cafe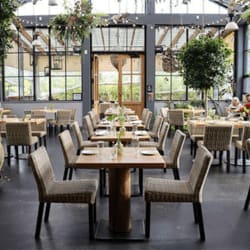 Photo Credit: Terrain Cafe
Terrain Cafe celebrates the cycle of the seasons and the bounty of the land. Using hand-selected local produce, meats and dairy products, our team takes pride in crafting menus from the seasonal harvest of farmers we know and trust. We work tirelessly to craft an environment that aesthetically and gastronomically reflects the best of our local communities.
Location:
138 W Lancaster Ave Suite 120, Devon, PA 19333
3. True Food Kitchen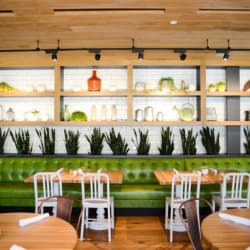 Photo Credit: True Food Kitchen
True Food Kitchen is a chef-driven restaurant and scratch bar that was founded by Dr. Andrew Weil, the pioneer of integrative medicine, to provide food that tastes great and is good for you. Our menu features food and drinks crafted with nutrient-dense ingredients and carefully sourced proteins from the world's most responsible and sustainable growers, farmers and producers. Expand your palate with our Edamame Dumplings, grab a bite of comfort food with our Grass-fed Burger or Lasagna Bolognese, or enjoy lighter fare with our O.G. Tuscan Kale Salad with Grilled Sustainable Salmon. Located at the King of Prussia, a Simon Mall. Best entrance is through the True Food private entrance on the mall perimeter, across from the Rite Aid Pharmacy entrance. New flavors, new combinations, new obsessions. Come see us for something completely new and delicious.
Location:
239 Mall Blvd, King of Prussia, PA 19406
4. Hip-City Veg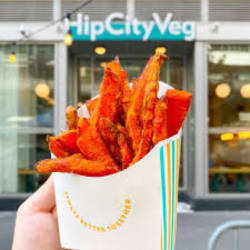 Photo Credit: Hip-City Veg
Adopting a plant-based lifestyle doesn't have to mean giving up your favorite comfort foods. This Latina-owned business makes it easier with its vegan HipCity burgers, Chick'n sandwiches and nuggets, and rich milkshakes—all made with 100-percent organic ingredients and served in compostable packaging.
Location:
76 Coulter Ave UNIT 18, Ardmore, PA 19003
5. Naked Lunch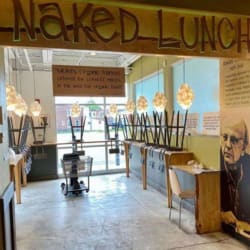 Photo Credit: Naked Lunch
You can make your own healthy meals and bowls at this popular spot in MOM's Organic Market. Naked Lunch specializes in a variety of grab-and-go organic vegan and gluten-free options, plus organic raw juices.
Location:
1149 E Lancaster Ave, Bryn Mawr, PA 19010